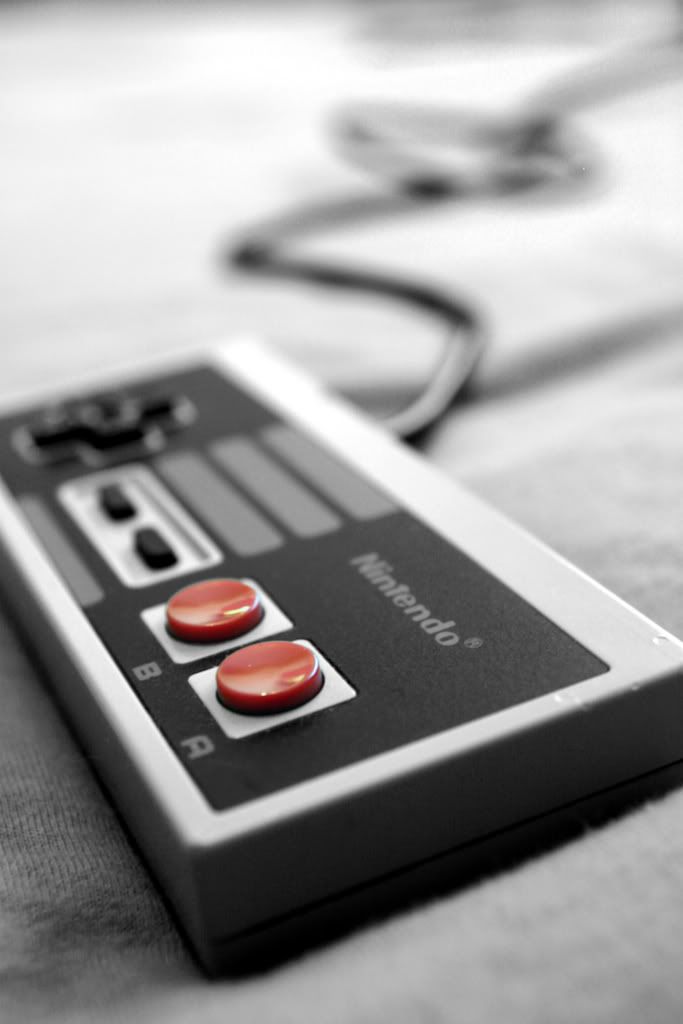 What's Happening? Old School, New School?
Hey! Hey! Hey! How many new generation kids know where that came from? Give up? "What's Happening?" A show that starred Roger Thomas, now playing on "Everybody Hates Chris," as the mortician.
I work in the retail industry with a lot of young heads, mostly in their early 20s. I sometimes quiz them on music, movies, and television shows, and realize they don't have a clue about history. Well not the history of television and music. So I decided to enlighten the younger readers a bit and I implore those of you who are now considered "old heads" to add comments of some of the things I may have forgotten. So here you go younguns. A list of things you may not have known about people you now look up to and like.
Hmm where should I start, ok:
Janet Jackson's first album was not "Control." She had two flops prior to that. She also starred in "Good Times," "Different Strokes," and "Fame." She was taught how to dance by American Idol's own, Paula Abdul.
Paula Abdul started as a Laker's girl. Later, choreographing many of Janet's videos, and having her own career as a subpar singer and great dancer.
LL Cool J's first song was "Radio." Not "Phenomenon" or "...they call me big L'ey" His ass is old. He just looks young. He also had his own t.v. show, "In The House."
Rev Run was not always a Reverand. He was actually one of the members of Run DMC, way before Run's House. Actually Run's House is named after one of his songs. "Who's house? Run's house." He sings it in the beginning of the show.
Russell Simmons founded Def Jam, way before he found Phat Farm and Kimora Lee.
R Kelly was discovered on Gladys Knight's show called, "The Big Break." He and the Public Announcement, Kelly's first group, won the contest and the rest his history.
Before Crocs, there were Jelly's. Clear, plastic shoes worn only by women.
Robin Thicke's father, Alan Thicke sung the opening song for "Family Ties," a tv show that starred a young Michael Keaton. Who's first movie was "Back to the Future."
P Diddy, Puffy, Sean Combs, was a back up dancer along with Jermaine Dupri. They danced for Father MC. Whose hit song, "Treat em Right," was sung by Jodeci, and Mary J sung on one of his other songs. P Diddy can be seen in the video. He also produced and wrote Jodeci's first album, "Forever My Lady."
Jermaine Dupri founded super rap group Kris Kross, whose hit, "Jump" was a success. On a later album they had a song called "Da Bomb," which introduced rapper Da Brat, who is also the first female rapper to go platinum.
Busta Rhymes started in a group called, Leaders of the New School. Group members included Busta, Dinco, and Charlie Brown. One of their hits was "PTA" and they did a collabo with Tribe Called Quest called, "Scenerio."
Destiny Child's group originally had four members, one of which was not Michelle. The other two members were Latoya Luckett (had a couple of hits last year)and Latavia Roberson. They were dropped right before the "Bills, Bills, Bills" video was released. However, the song still had Latoya and Octavia singing on it. Farrah Franklin was one of the replacements that was dropped.
Lauryn Hill and Wyclef Jean were in a group called the Fugees. They had one of the best rap albums ever entitled, "The Score."
Denzel Washington got his start on the t.v. show "St. Elsewhere."
Adam Sandler got his start on "The Cosby Show."
Jamie Foxx was first seen on "In Living Color." Wanda: "I'll Rock Yo World!"
Will Smith's first hit was not "Summertime," but "Parents Just Don't Understand."
Laurence Fishburn's first role was not on "School Daze," or "Boyz in the Hood," but in "Cornbread, Earl and Me." A 70s flick about an aspiring basketball star who was killed accidently by police right before he was going to college.
Martin Lawrence got his start on "What's Happening Now!"
Michael Jackson was once black. And looked normal. He had a big nose, no clef in his chin and a gheri curl, but he always had the soft voice.
Raven Simone not only played in the Cosby Show and That's So Raven, but she also played in Hanging With Mr. Cooper. And her first song was "That's What Little Girls Are Made Of"
Bobby Valentino got his start with a group called MISTA whose only hit was "Blackberry Molasses."
Static Major, (Lollipop video), was originally in a group called, "Playa" whose hit was "Cheers 2 U."
Before Crunk or Snap music, there was Florida music and Go Go music, led by 2 Live Crew and Uncle Luke and EU and Rare Essence. (Doo Doo Brown, Doo Doo Brown).
The first rap song was "The White Horse." Artist unknown. Followed by SugarHill Gang's "Rapper's Delight."
Eve really was a stripper, so was Trina.
Lil Kim got her start with Junior Mafia.
Faith Evans used to be on Bad Boy. She and Lil Kim had beef. Lil Kim was never on Bad Boy, she was on Undeas.
Lil Bow Wow was first seen on Snoop Dogg's Gin and Juice. He was actually discovered by Snoop, who passed him on to Jermaine Dupri.
Alicia Keys once appeared in an episode of "The Cosby Show."
Before Backstreet Boys and Nsync there was Menudo, New Kids On The Block, The Jets and New Edition, of which Bobby Brown is an original member.
Whitney Houston was not always on drugs and was THE best singer of her time.
Get Smart is an old t.v. show.
Ella from Tyler Perry's House of Pain, got her start on School Daze, she is the one who said, "Because your face is already cracked and on the ground." Allen Payne got his start on "The Cosby Show," and his first movie was "New Jack City." "Am I my brother's keeper?" And he acted a lot better. Robin Givens, his girlfriend on the show, was once married to Mike Tyson. Miranda, Calvin's girlfriend, is none other than little Rudy Huxtable, and all of them got their starts on "The Cosby Show." Except Ella.
Kirsten Dunst, from Spiderman, got her start from the movie, "Interview With The Vampire," which starred Tom Cruise and Brad Pitt. Tom Cruise's leading role movie was "Risky Business."
Well that's all for now, I could go on for a while. If you think of anything else, please feel free to add. It would be great to see what you all come of up.
So youngsta's learn your history. All your idols got their start somewhere.
Honorable Mentions:
Nice and Smooth's "Hip Hop Junkies."
Before Lean Wit It Rock Wit It, there was the Wop, the Prep, the Mike Tyson and the Cabbage Patch
Jay Z was a member of Hawaii Sulky Fame along with Jaz-O before he became Jigga/Hova. Jigga was a nickname actually given to him by Biggie.
Cross Colours, Karl Kani, Used Jeans were the hotness.
Before Madden, there was 10 yard fight and Tecmo Bowl. Before Halo, there was Metroid, Zelda and Contra. Before NBA Live there was Double Dribble.
Before Ladanian Tomlinson there was Barry Sanders
Before "Heroes" there was the "A-Team" B.A. Baracka was Mr. T's first television role. "I pity the fool."